Vacation is over - now were going to move up to the Po Valley.
Groups B-25 on the Villafranca airfield.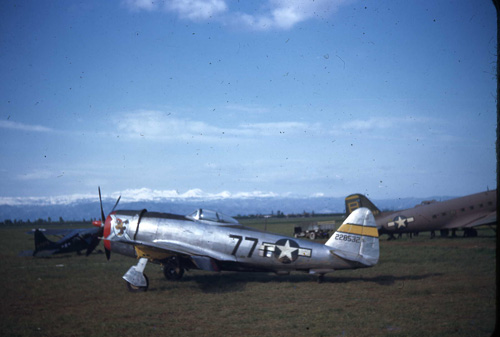 66th FS Exterminator ship, Plane #77 Villafranca.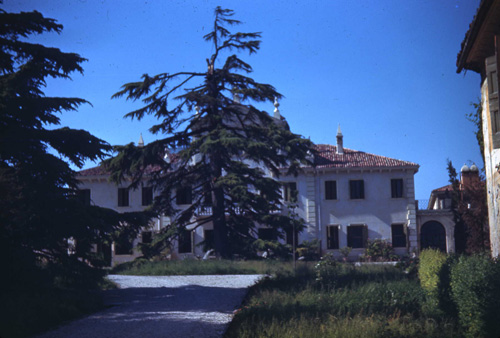 57th Fighter Group Villa at Villafranca.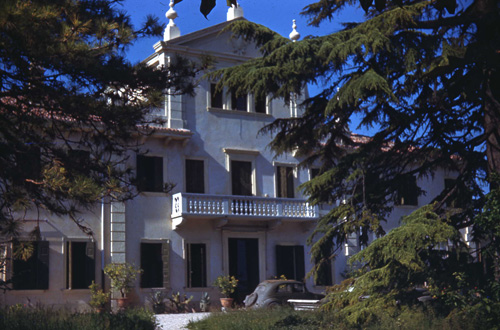 Impressive building and entrance.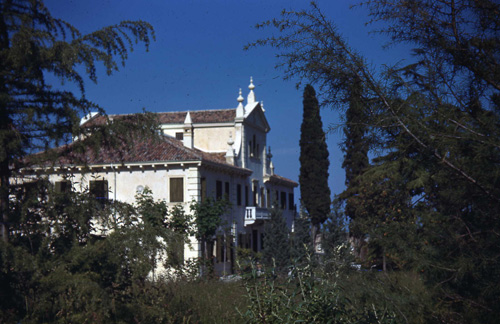 Side profile.
We low ranking officers lived back here.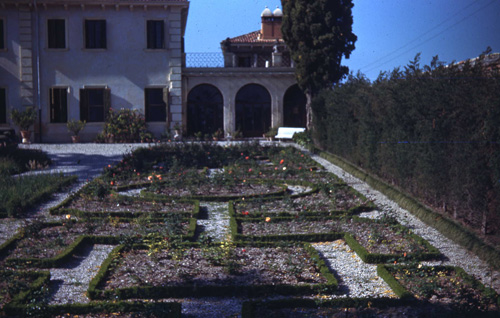 Formal garden out front.
Nice sitting area out back.