My first view of Cannes - on R&R April 45.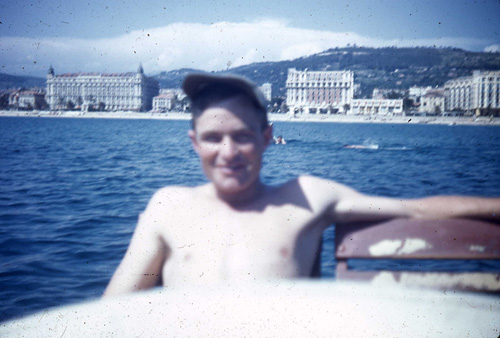 View from pedal boat.
No power boat for us - certainly looks like fun.
Our hotel [I think] the Martinez.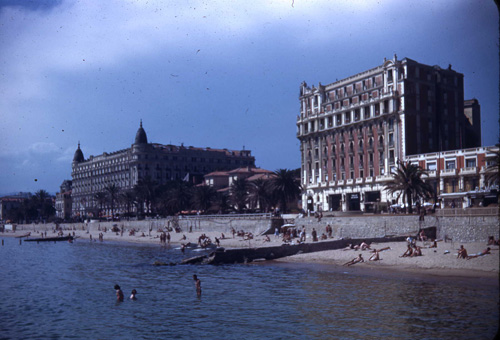 Beach & another hotel.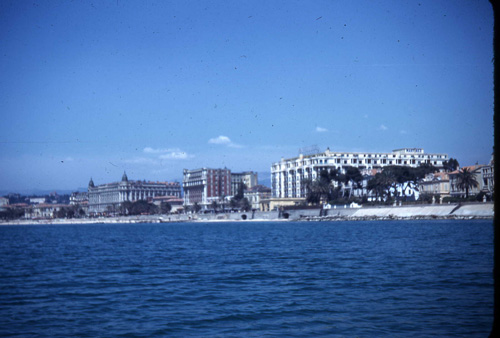 Martinez Hotel, closest to camera, R&R stop for airmen, Cannes, France. Many flying personnel came here from various fighter and bomb groups in England and Mediterranean theatres.
Cruising in the bay - no tans yet.