On the ground near Athens.
B-25 Mitchell - 57th Fighter Group Administrative Aircraft, Athens Airfield, Greece.
You can see the "First In The Blue" insignia clearly.
Athens in August 1945. Can't find name of Mountain.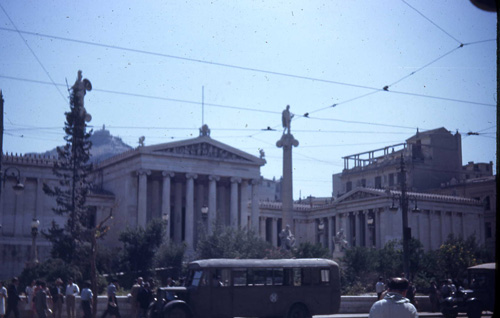 On way to our hotel.
Changing of the Guard.
Greek Army salute.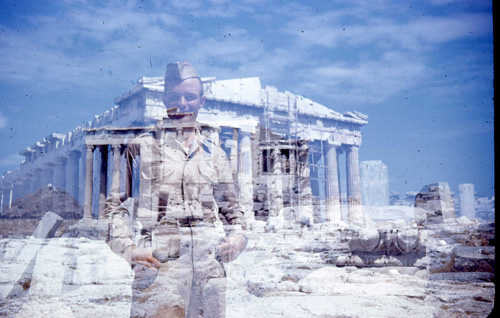 Double exposure of me and the Parthenon.
Carlson - My Co-Pilot posing on the Acropolis.