Lt. Col Wymond flew a bunch of us to Pisa for a one day visit.
First look at the Leaning Tower.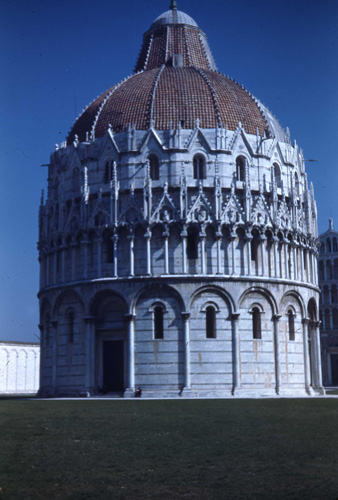 The Baptistry I think.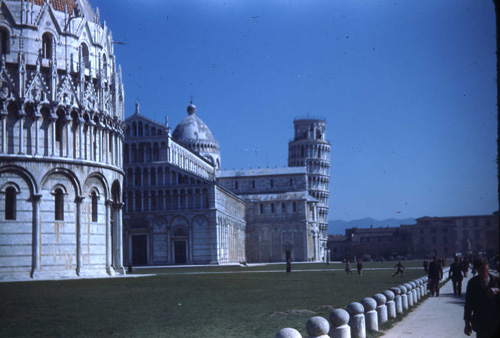 Baptistry, Cathedral, and the Tower.
Me, leaning a little too.
'Gil' Wymond in a must pose at the Tower.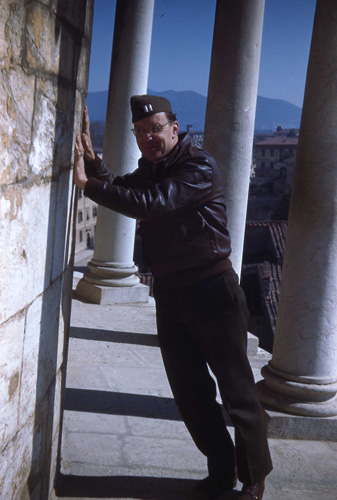 65th Sqd. Flight Surgeon 'Doc' Fonda doing his best to help.
Capt. Maxwell P. Fonda, aka "Foxwell P. Monda" on top of the Leaning Tower of Pisa.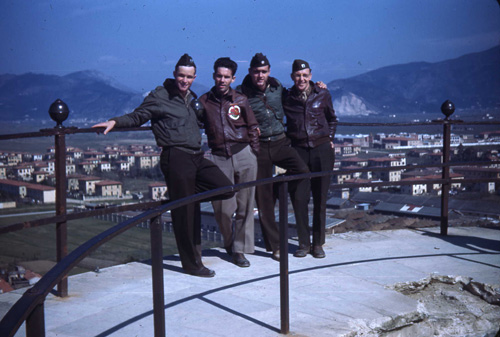 Hare, Cowart, Wymond, and Fonda.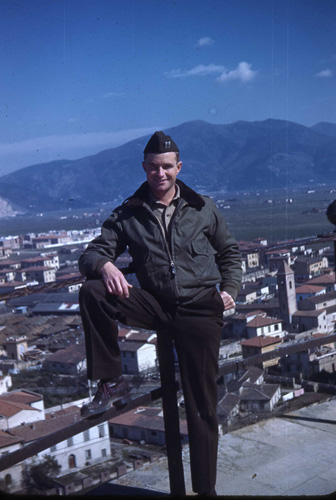 Solo shot of yours truly.