San Antonio Texas. All bundled up.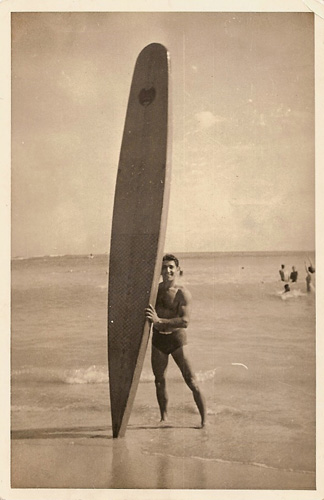 Waikiki, 1937. Found used board, and partied with Duke Kahanamoku. When the Duke was feeling no pain, would take his sport coat off and wrap around his waist and Hula dance.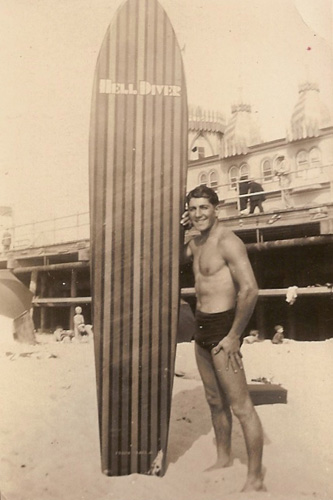 Santa Monica, 1932. Started surfing. Frank would lay surfboard down next to pretty sunbather, while waxing board would commence pitching woo!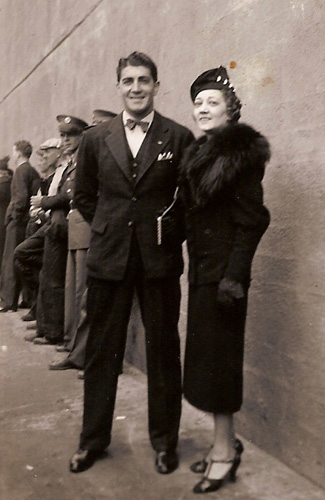 Sept 37 off to Hawaii, with mother Carmen.
Chief of Police sent letter of recommendation supporting Frank prior to joining the service.
Oct 7, 1937. Arrival in Honolulu.