57th FG Veterans attending:
Willard R. "Willie" Irwin, (Assistant Crew Chief #38) Enlisted, 64
Henry H. Diers, pilot 64
Gordon M. Markle (Harry H. Stanford, & Jimmie R. Long Jr., Crew Chief) Enlisted, 65
Thomas M. "Skip" Hannon, pilot 64
Ray J. Garcia, pilot 64
Louis J. "Lou" Pernicka, pilot 66

L to R: Willard "Willie" Irwin, Enlisted 64, Henry Diers pilot 64, Gordon Markle, Enlisted 65, "Skip" Hannon pilot 64, Ray Garcia, pilot 64, and Lou Pernicka, pilot 66 Squadron.

Diers & Garcia

Author & Honorary Member of the 57th Fighter Group Carl Molesworth, speaking at NEAM. Told history of the 57th FG to veterans and their family's, while introducing his new book, "57th Fighter Group, First In The Blue". THANK YOU CARL!!!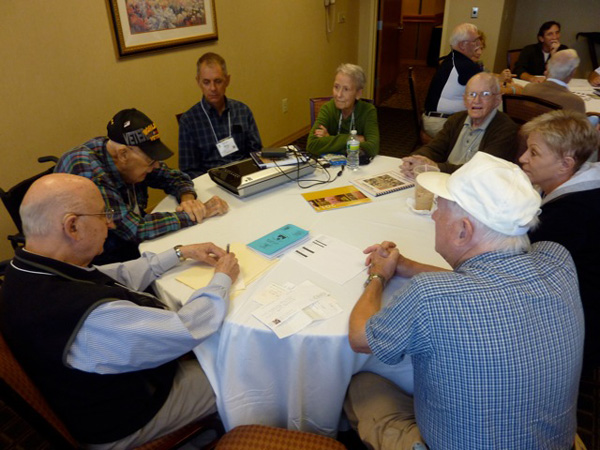 64 Squadron Meeting

65 Squadron meeting

66 Squadron Meeting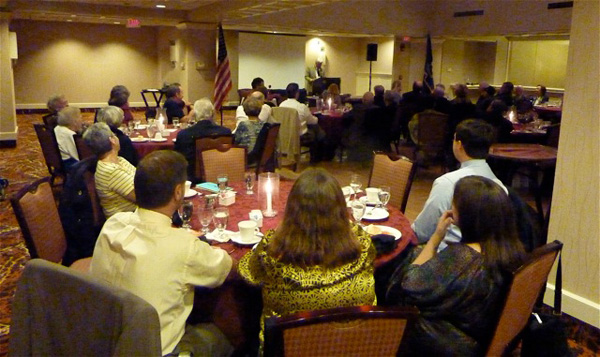 Author Carl Molesworth relating WWII experiences of every veteran present, and some not present for their relatives who were at our banquet. That took a lot of thought, care and research. Way to go Carl. Thank you!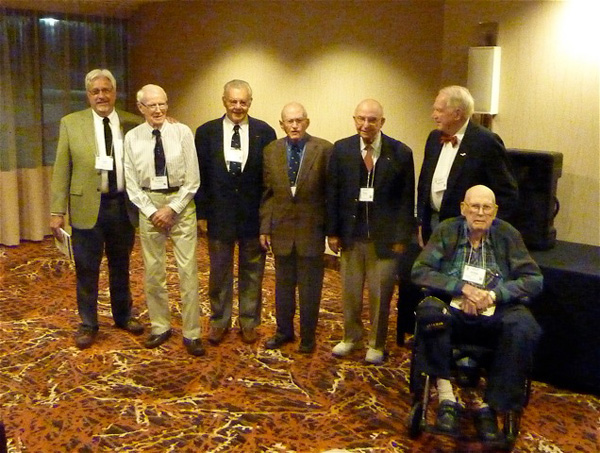 Carl, Gordon, Lou, Skip, Ray, Henry, and Willie

Carl Molesworth, in our museum P-47... "Clear Prop!"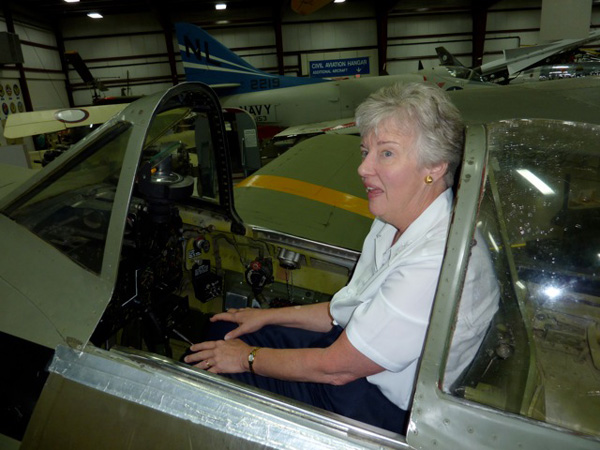 Karen Krick at the controls. Karen brought photo album of her father Kenneth J. Krick, Intelligence Officer, 64 Squadron. The seat is up high for kids on visiting days